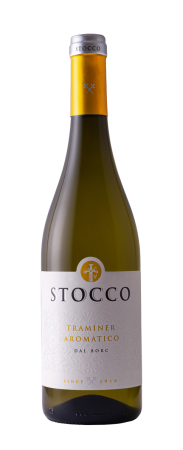 Organoleptic notes
It has a straw yellow colour and complex aroma of rose, cloves and lychees. Full on the palate with a typical bitter finish.
Combinations
It is ideal paired with liver pàté or with crustaceans, seafood and elaborate first course dishes. Perfect with oyster.
Terrain type
ganerally flat with gravelly substratum covered by a layer of soil
Density
4500 plants to hactare
Vinification
cold maceration of stripped grapes, light pressing, static decanting, sur lies aging for 6 months.