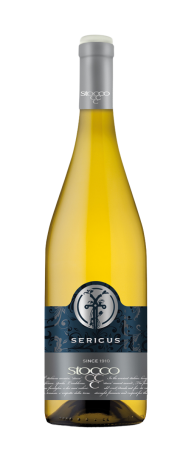 Organoleptic notes
The word "sericus" comes from the latin word "silky or made of silk", and talks about the wine cradle, that is the heart of friuli where once upon a time the silkworms were raised. This wine is a harmonious blend of grapes varieties: friulano, malvasia and Sauvignon. It is endowed with complex notes of apricot and almond, laced with balsamic notes and spicies
Combinations
It is rich and tasty and marries well with truffle first courses, vegetables, and pairs perfectly with fish and delicate white meat.
Grape variety
Friulano, Malvasia, Chardonnay
Terrain type
generally flat with gravelly substratum covered by a layer of soil
Cultivation system
double french Guyot and modified Sylvoz
Density
4500 plants per hectare
Vinification
cold maceration of destemmed grapes, soft pressing, static decanting. The friulano and Sauvignon grapes ferment in stainless steel tanks and age on the lees; the malvasia grapes ages in barrique. after 10 months, they are blended, and then aged in bottles for 8 months.