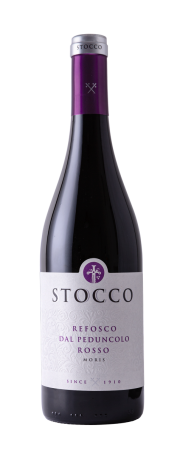 Organoleptic notes
Its Italian name refers to the colour of the stalk at the base of the grape bunch. Violet red in colour, with a nose of wild blackberry and woodland foliage. Dry, smooth and full-bodied in taste, with a slight bitterish element.
Combinations
Serve at room temperature as an ideal accompaniment to roasts and red meat.
Terrain type
ganerally flat with gravelly substratum covered by a layer of soil
Cultivation system
double guyot, modified sylvoz
Density
4000 plants to hactare
Vinification
maceration, saigneè, remontage, fining in stainless steel with second racking into barrique and third racking into.