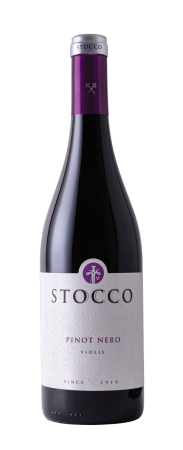 Organoleptic notes
It is an international grape variety difficult to grow which in friuli has found a region where to perform outstandingly. It is ruby red in colour and,on the nose, it shows a sensation of raspberry, berries, and in some vintages, violet. On the palate, it tastes fresh, dry with a softly bitter finish.
Combinations
It matches well with short maturing cheese, delicate meat, stewed fish, such as eel.
Terrain type
flat land with clayey soil
Cultivation System
modified Guyot
Density
4000 vines per hectare
Vinification
maceration at controlled temperature, delestage (rack and return) and remontage (pumping over), stainless steel ageing.