DOC Friuli Grave V.Q.P.R.D.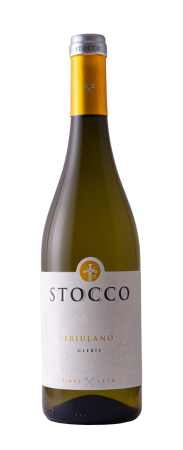 Organoleptic notes
Made using the friut of one the Friuli region's best known varieties, straw yellow in colour with subtle lemon green hints. Has a well defined aroma with dry, ample flavour and almond aftertaste
Combinations
Ideal as an aperitif, served with Parma ham and light first courses.
Terrain type
ganerally flat with gravelly substratum covered by a layer of soil
Density
4500 plants to hactare
Vinification
 cold macerationof stripped grapes, light pressing, static decanting, sur lies aging for 6 months.