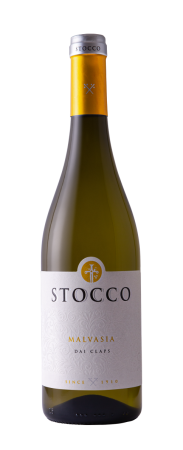 Organoleptic notes
A straw yellow coloured wine with greenish tinges. It has a dry note, with lively hints of exotic fruits and spice, and is reminiscent of apricot and peach.
Combinations
Fresh and lively on the palate, it is ideal served as an aperitif but is also sublime with soups, in lagoon broths and with rich platters of grilled fish. It is magnificently matched to crustaceans.
Terrain type
flat land, clayey
Cultivation system:
modified Sylvoz
Density
3000 plants per hectare
Vinification
cold maceration of the destemmed grapes, soft pressing, static decantation,
fermentation in stainless steel, batonnage, ageing on the lees for six months.