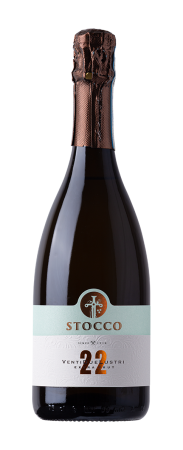 Organoleptic notes
As the name of the wine says, it is a tribute to the 110 years of the Stocco family in Bicinicco. Obtained from Pinot Bianco grapes, it has elegant fruity and floral hints. Very fine and persistent perlage, it boasts good structure, sapidity and smoothness and a long and persistent finish.
Combinations
Excellent for any convivial moments, it perfectly pairs with fish, even fatty fish, first courses, cheeses and all meats.
Terrain type
Flat with gravelly substrate covered by earthy material
Cultivation system
Modified Sylvoz
Density
3000 plants per hectare
Bottle type
da 0,75 l; 1,5 l
Vinification
Maceration with skin contact, soft pressing, static decantation, first fermentation at 16°C and aging on the yeasts of the base wine for 6 months, second fermentation in autoclave with aging on the yeasts for 10 months, and aging in the bottle for 2 months.