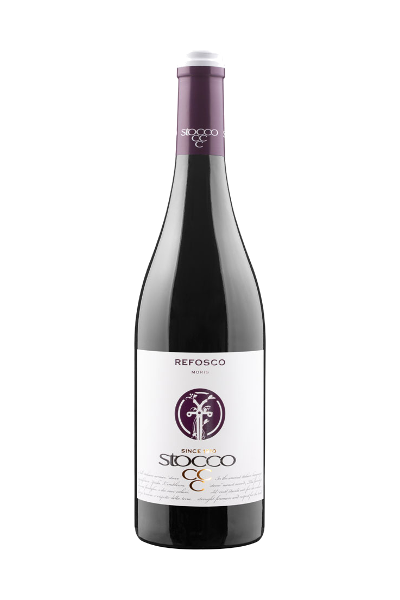 Its Italian name refers to the colour of the stalk at the base of the grape bunch.

Violet red in colour, with a nose of wild blackberry and woodland foliage.

Dry, smooth and full-bodied in taste, with a slight bitterish element.
Serve at room temperature as an ideal accompaniment to roasts and red meat.
Species of grape: Refosco dal Peduncolo Rosso
Denomination area: Refosco dal p.r. D.O.C. Friuli Grave V.Q.P.R.D.
Terrain type: ganerally flat with gravelly substratum covered by a layer of soil;
Cultivation system: double guyot, modified sylvoz
Density: 4000 plants to hactare
Harvest method: manual
Bottle type: 0,75 l.
Vinification: maceration, saigneè, remontage, fining in stainless steel with second racking into barrique and third racking into.