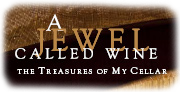 As far as a red wine is concerned, elevate means to become precious.
"Roos dai Lens", our top Merlot, is a wine variety which has acclimatized itself in Friuli in the best possible way, and is refined for more than 13 months in French oak barriques: a wine of great structure, personality and elegance, designated to give its best over time.

Within our wine list other treasures can also be found: classic international reds such as Merlot vinified in stainless steel tanks and Cabernet Franc, offered eight months after harvesting, whilst the Cabernet Sauvignon and the autochthonous Refosco dal Peduncolo Rosso are marketed 18 months after harvesting.

From the red Cabernet grapes we have obtained our Rosamossa, an elegant, extra dry sparkling rosé produced using the charmat process, with a fresh and fruity style.