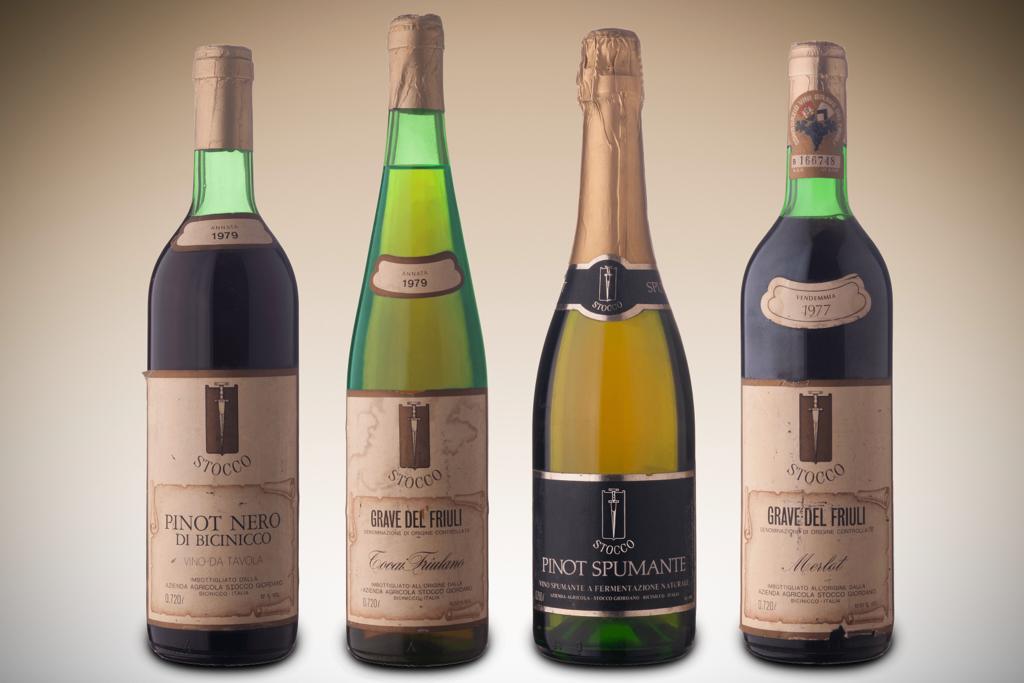 The story of our winery seen from our labels. Before presenting you the restyling of some of our labels, we want to retrace an important moment for our company by showing you how the very first Stocco labels looked like.
But let's take a step back. Our story began in 1910 when our great-grandfather Francesco, who had just settled in Bicinicco, started producing wine. A family activity that, until the 1960s, remained mostly local: the production was small and loose sold mostly to local consumers.
In the 60s and 70s our father Giordano, who since his childhood had absorbed his passion for "making wine" from his grandfather, decided to expand the production and to start using modern techniques - for that time - to produce and package wine.
After a first period in which it was bottled by hand, in the mid-1970s the meeting with Beppe Lipari revolutionized our world and beyond: the mobile bottling line on trucks was born.
Thanks to this innovative idea, our sales of bottled wine intensified and it became necessary to find an image for the labels.
Once again, Giordano turned out to be far-sighted: Stocco in ancient Italian means sword which, inserted in a shield, became the symbol of the family on a family good, the wine. An emblem that today still represents us.
The first bottling with this label and with the mobile line took place in 1976, with the 1975 vintage. The first wine was Pinot Grigio, naturally "ramato" for the technology of the time, and it is from that first bottle that our Pinot Grigio Ramato today is called "Settantacinque" (Seventy-five).
That was a period of great changes and innovations that culminated in 1983 when our father Giordano was awarded the Cangrande Medal at Vinitaly in Verona, for "having contributed to the innovation of Italian viticulture and oenology". An important recognition that, together with the labels of the time, tell something about our story.