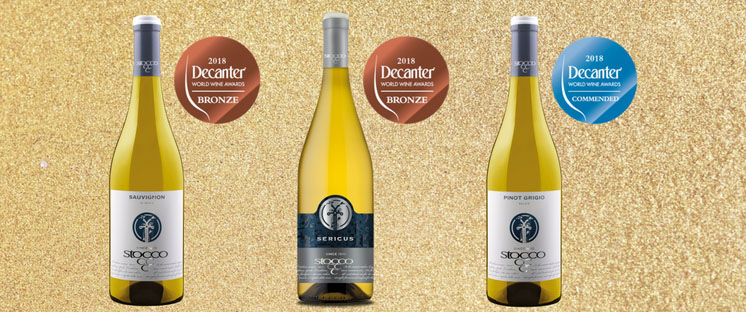 We are proud to share an important result obtained from our wines.
Our Sericus 2016 and Sauvignon Di Meris 2017 were awarded with the bronze medal at the Decanter World Wine Award 2018!
A recognition also came for the Pinot Grigio Selvis 2017, which was awarded with a seal of approval.
An award of international importance that rewards the great commitment of the company and of Andrea, our factotum, which in recent years has led us to increase the quality of the brand and of the wines produced.
Careful selection in the vineyards, adequate yields, integrated pest practices, respectful oenology of the cultivars: this is how wines with an excellent value are born.
Congratulating all the Stocco staff for the prestigious goal, we remind you that all the awarded wines are available in the best restaurants and wine shops in Italy and at our store in Via Casali Stocco in Bicinicco.