Fresh, young and immediate, Ribolla Gialla is the perfect wine to accompany your evenings. This autochthonous vine of ancient origins in Friuli - in the region is one of the later white grapes, ripening at the end of September - shows great versatility: it makes types of wine often different from each other, depending on the area of production and the winemaking style.
We cultivate the Ribolla Gialla in the Friuli plain, where the soil is clayey-sandy, characteristic that gives the wine a delicate structure and a good acidity, as well as freshness and fragrance. We chose to enhance this vine variety giving life to three wines with distinct, voluptuous and refined personalities, but with one heart: ours.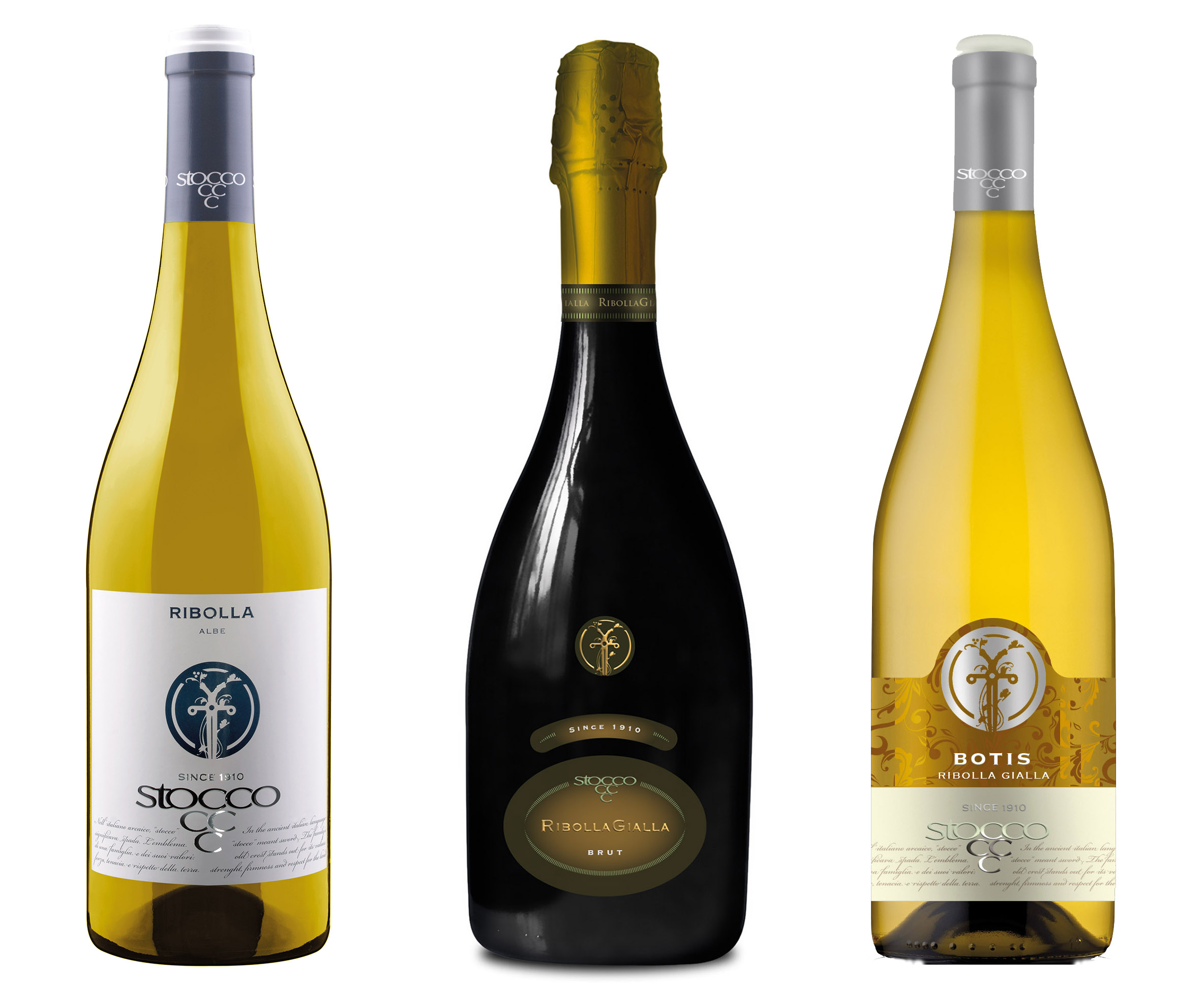 Our Ribolla Gialla
Young, aged in wood or sparkling wine. Whatever version you choose, one thing is sure: you'll fall in love with it at the first taste!
"Albe" is our lively Ribolla, delicate and pleasant. And precisely for this more feminine side we chose a fancy name which means "dawn" in Friuli. A wine with unique characteristics of lightness and simplicity: straw yellow in color, the Ribolla Gialla Albe has a bouquet with fruity notes of white peach and rennet apple, and floral reminiscent of acacia and meadow flowers. The taste has a fresh flavor and a gently dry finish. It should be enjoyed iced, as an aperitif, or to accompany a good mixed seafood fry.
A selection of the best grapes of Ribolla Gialla gives life to "Botis", a wine that is aged for 10 months in large oak barrels. We chose this path to give a more defined personality to a vine variety that we love in its essentiality. The result is an intense straw yellow wine, with a bouquet of elegant spicy and floral notes, which leaves room for a subtle grassy background. In the mouth it shows an excellent flavor and a wide taste, its good persistence lets you enjoy for a long time.
From this versatile vine variety we have finally created our Ribolla Gialla "Brut", elaborated with the long Charmat method, which combines the traditional freshness with the fragrant note of bread and with sensations of butter creaminess. Brut sparkling wine with natural fermentation, it has a straw yellow color with citrine shades and delicate floral notes on the nose. With a fine and persistent perlage, it comes to the taste with a feeling of quenching minerality, right freshness and structure, offering a long and complex finish. Excellent as an aperitif and for all moments of sociability, it perfectly matches with fish, pasta dishes, white meats and cheeses.