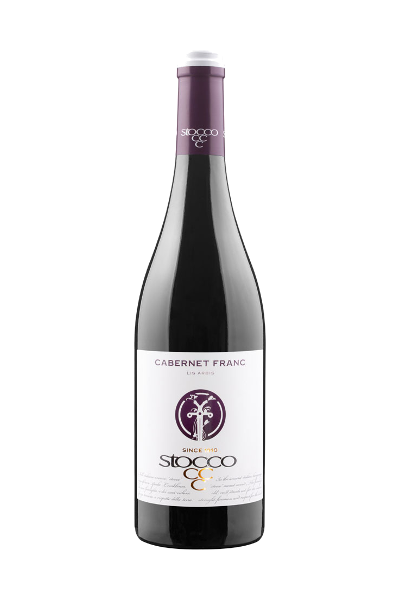 Characteristic grassy flavour when young, which, if properly laid down, will develop spiced, aristocratic notes, permitting some degree of bottle agin.

Serve at room temperature with red meats and game.
Species of grape: Cabernet Franc;
Denomination area: Cabernet Franc D.O.C. Friuli Grave V.Q.P.R.D.;
Terrain type: generally flat with gravelly substratum covered by a layer of soil;

Cultivation system: modified sylvoz, guyot;

Density: 4000 plants to hectare;
Harvest method: manual;
Bottle type: 0,75 l.;
Vinification: maceration, remontage, fermentation in stainless steel, fining in wood and stainless steel barrels, assemblage.